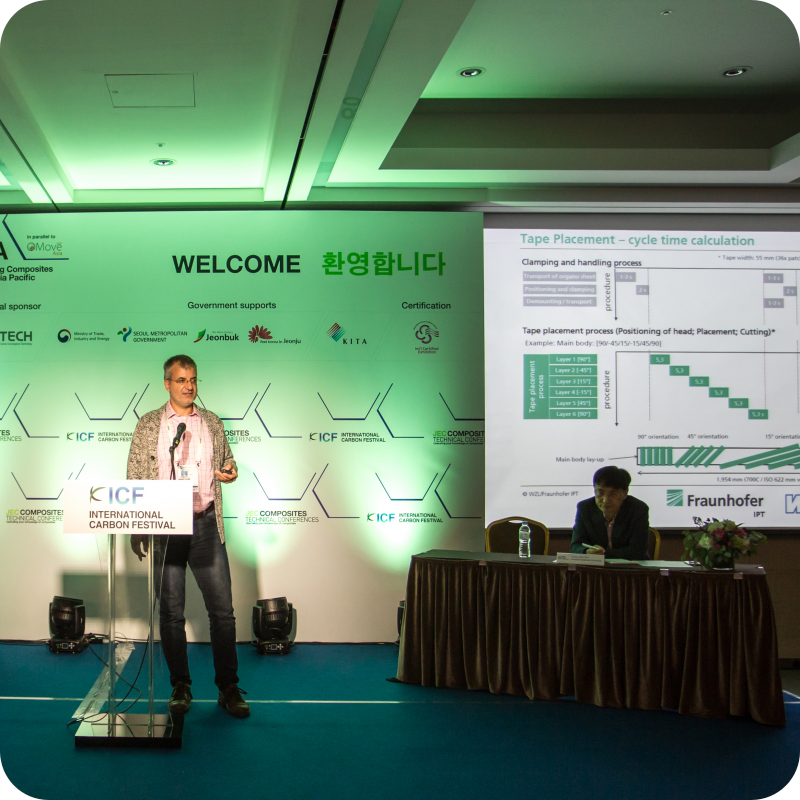 Venn industry recognition
We have a long history of leading and driving developments in the carbon fiber composites manufacturing technology and research. Our CEO
Victor Major
is a frequent guest lecturer at select universities, bicycle shows, and composites industry events. We lead, or contribute to several composites or additive manufacturing industrial research projects at any one time. Our aim is to keep innovating and pushing the boundaries of what is possible.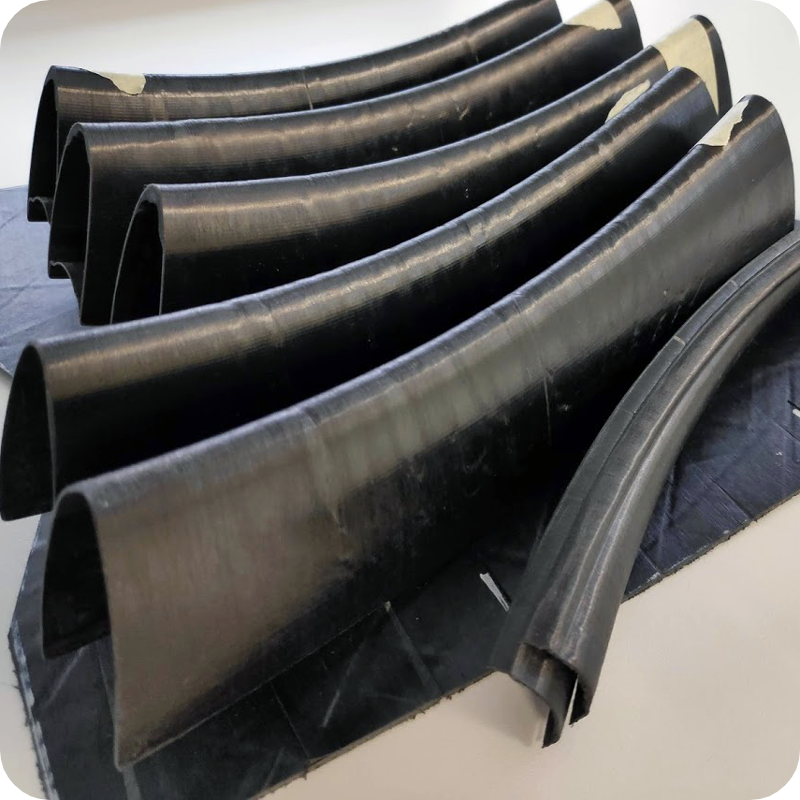 We have been involved in carbon fiber composites research since our very beginning.
Among our many accomplishments is the invention of the process for using filament winding to manufacture carbon fiber composite rims. We were awarded two patents for this process, as well as several bicycle industry awards. We have a very thorough understanding of which carbon fiber, resin and manufacturing method to use in order to manufacture rims that meet our standards. Our quality and performance standards are among the highest achievable in the sporting goods industry.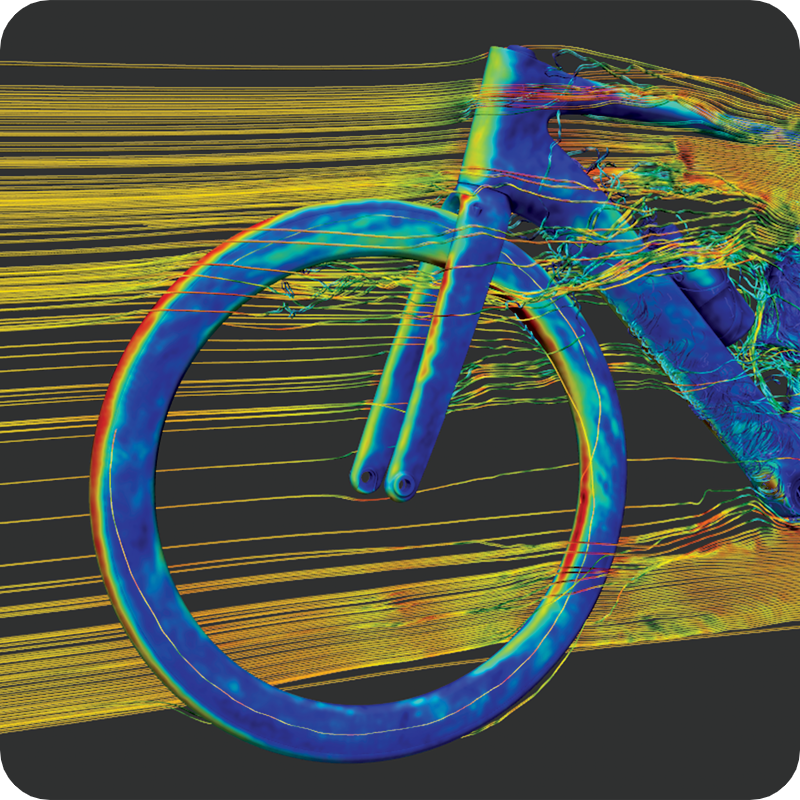 One of the industry's leading experts in computer fluid dynamics (CFD) simulations, aerodynamics and objective driven design
You can rest assured that any Venn wheelset that you purchase will have superlative aerodynamic performance both in terms of handling and low aerodynamic drag. We not only understand how to apply the existing knowledge in the field of aerodynamics, but design our own solutions and airfoil shapes that best suit the intended use of the rim. Our services are used by numerous bicycle brands large and small, as well as OEM rim factories. Our most recent achievement is the world's first application of AI driven design - we used an unguided AI program to design the Venn VAR 77 bicycle rim.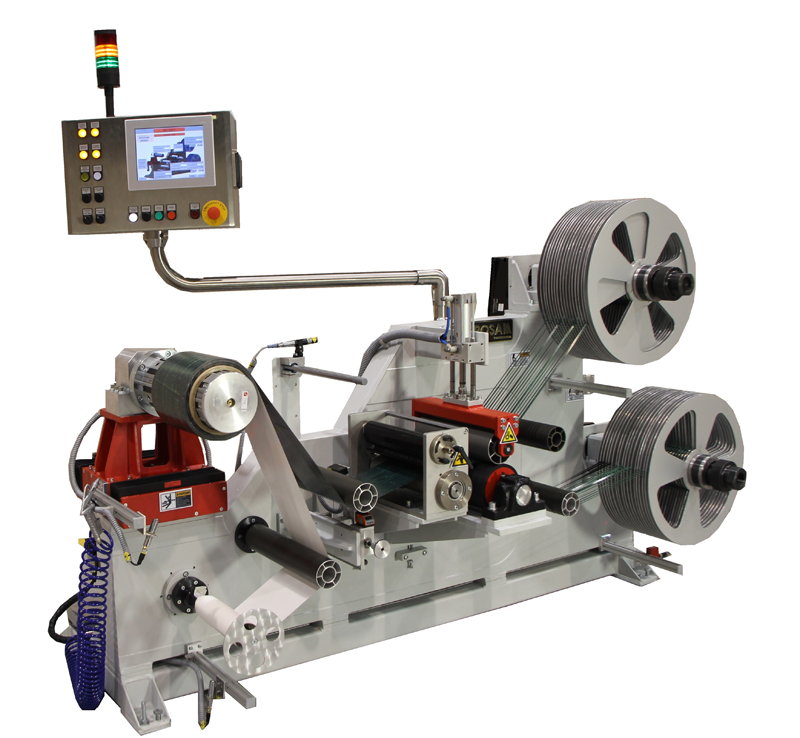 Carbon filament winding process
Patented filament winding process ensures precise and accurate carbon fiber layup – each fiber is oriented exactly as intended. This ensures that every rim achieves maximal strength and durability and has uniform stiffness throughout its circumference. This ensures that your wheels will remain true for their entire lifetime. Slit tape filament winding uses carbon fiber tape that already contains preimpregnated resin and thus delivers an exact resin content.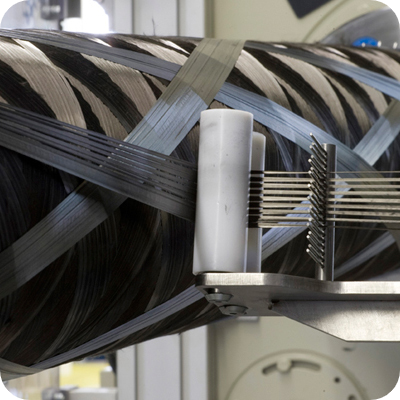 Computer controlled carbon fiber filament winding produces much more uniform rims compared to even the best rims made using manual layup technology
Only a machine can repeat the same process over and over again without significant errors occurring over time. Machines do not get tired, they do not need to rest, they do not need retraining, they cannot momentarily lose focus where an error is judged as "close enough". Machines only need careful programming, high quality materials and maintenance in order to make the same rim, every time.
Filament winding error rate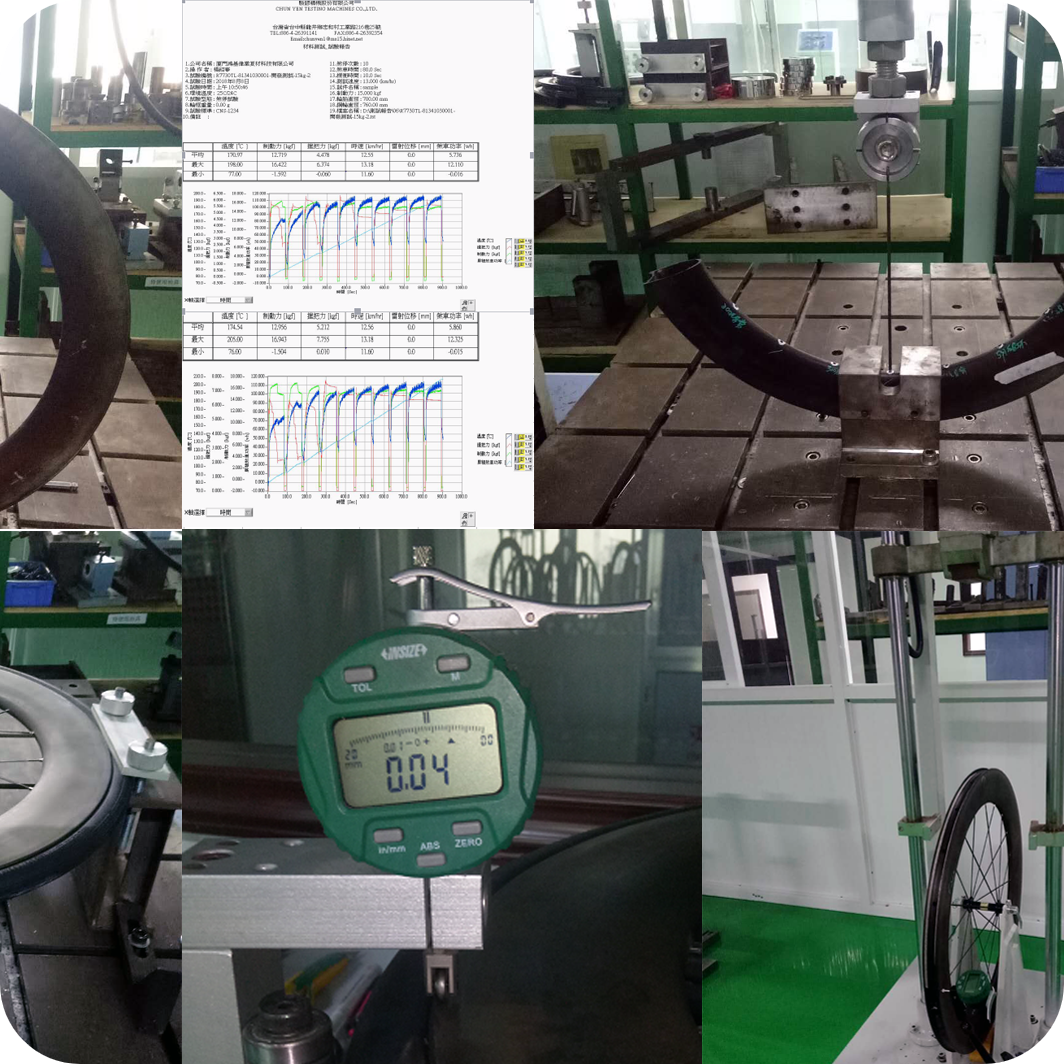 Venn rims and wheels are exhaustively tested before we sell them to you
Our rims need to pass 15 testing steps before they are accepted for resale. The tests include the UCI impact test, spoke pull through, rim deformation tests with inflated tire, lateral deflection tests, tire retention tests, and rim brake heat resistance testing. Our absolute performance and safety margins exceed those of other rims in the market.
Rim brake rims feature custom developed high glass transition (Tg) resin that resists softening and loss of mechanical properties at average temperatures of 240° C
Tg is not a single number, but a range determined via differential scanning calorimetry (DSC) and dynamic mechanical thermal analysis (DMTA)). This almost guarantees that your rims will remain safe and functional in any real world situation (when using suitable pads, well adjusted brakes, and appropriate braking technique)