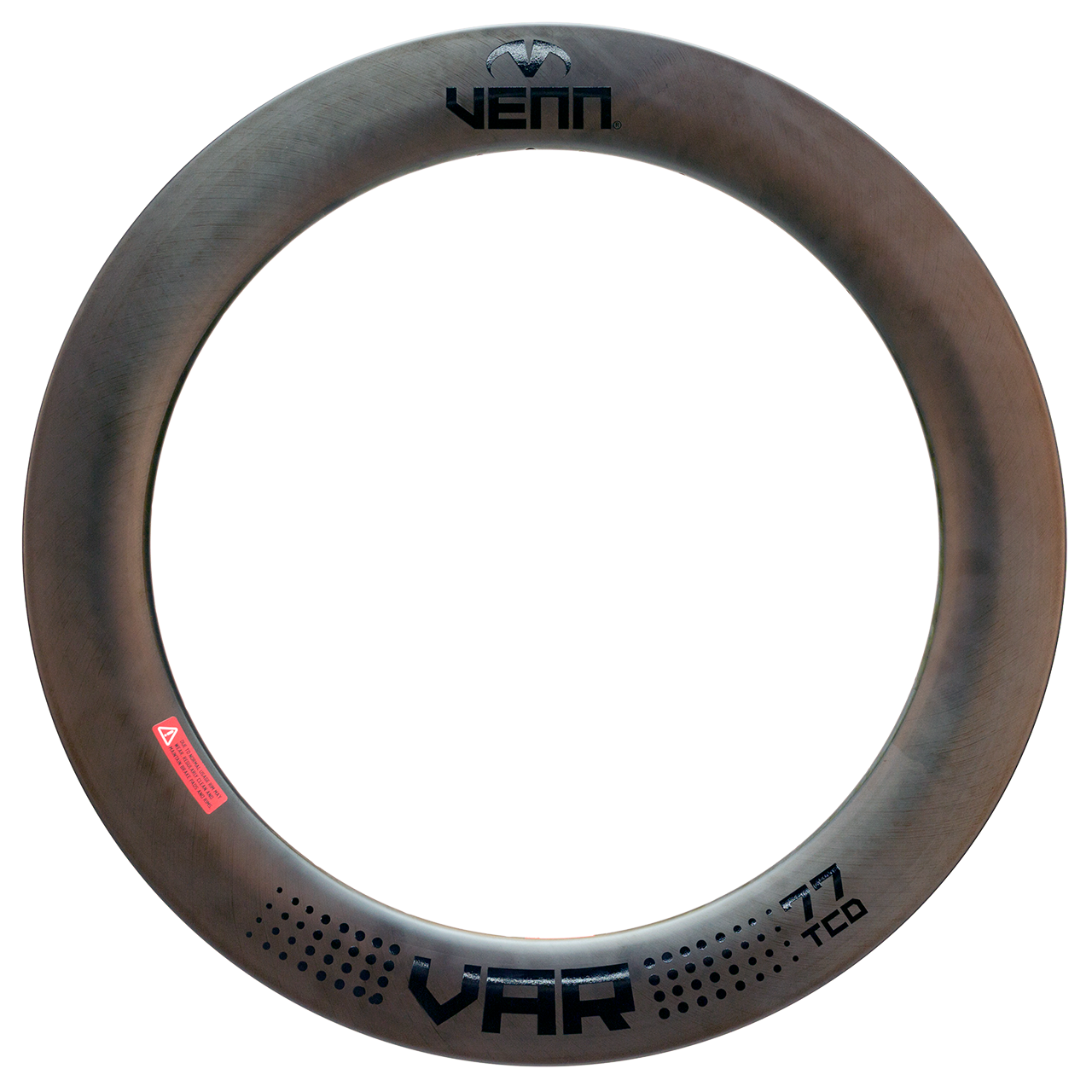 Venn Var 77 TCD filament wound tubeless clincher road disc brake deep section carbon rim
November 21, 2018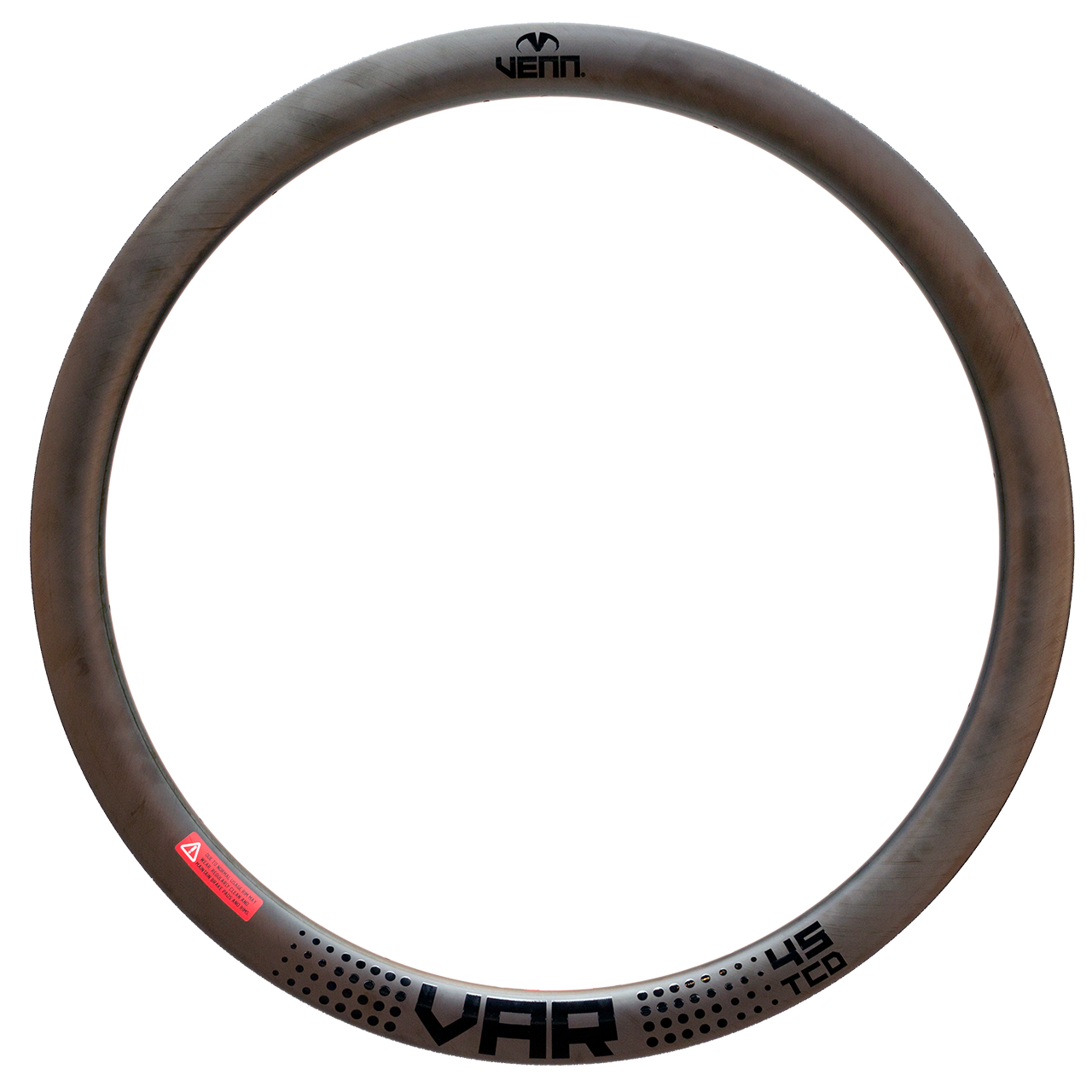 Venn Var 45 TCD filament wound tubeless clincher road disc brake bike carbon rim
November 21, 2018
Venn Var 77 TCC filament wound rim brake tubeless clincher deep section carbon rim
Free shipping worldwide
All orders are shipped in 1-3 business days.
Hassle Free Returns
No questions asked, 14 days from receipt return policy.
Secure Checkout
SSL Enabled Secure Checkout.
100% of buyers said they were satisfied.
£522,00 (ex. VAT £463,92)
Artificial intelligence designed parallel filament wound tubeless clincher carbon rim. 77mm profile, rim brake compatible.
Share
The profile of the Var 77 TCC deep section rim brake bike 77mm carbon rim was developed using the world first artificial intelligence driven process to offer the best aerodynamics when used with 25-28mm tires.
The external width of 30mm optimizes the airflow in combination with wider tires, while the internal width of 21mm ensures that the wider tires achieve a stable, round profile. The Var 77mm carbon rim profile achieves excellent aerodynamics in the real world conditions where the wind comes from different directions during your ironman, or triathlon ride, not in a orderly manner as seen in wind tunnels. In fact the drag of Var 77 carbon wheels falls in presence of cross winds.
VAR filament winding process utilises slit tape towpreg to accurately lay up the carbon fiber in an automated, computer controlled process.
The use of preimpregnated carbon fiber tape allows us to use the latest resins that offer the optimal blend of high glass transition (Tg) temperature exceeding 240° C in testing , toughness and impact resistance. Var rims can therefore be used in challenging conditions where extended braking periods are expected.
The rims are compatible with clincher, or tubeless tires that when used with a sealant virtually eliminate the inconvenience of having a flat tire away from home, or during a race.
The rim width also means that the rims are laterally very stiff while the filament winding process ensures that the rims remain vertically compliant due to the 45 degree fiber layup bias. The combination of these features results in very fast, safe handling wheels that can be used in any conditions.
Interactive aerodynamics data
Rim profile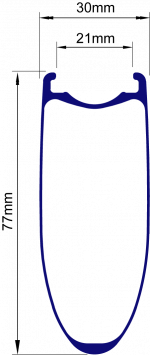 Carbon filament winding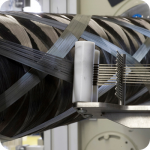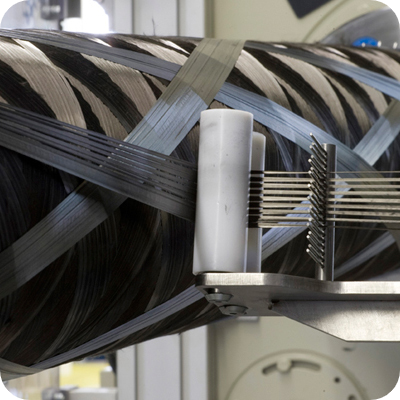 | | |
| --- | --- |
| Brand | Venn |
| Brake compatibility | Rim |
| Brake track width | 29mm |
| Tire type | Tubeless/clincher |
| Size | 29", 700c |
| Width | 30mm external, 21mm internal |
| Depth | 77mm |
| Rim weight | 610g +/- 15g |
| Rider weight limit | 110kg |
| Hole number | 20h front, 24h rear |
| ERD | 488mm |
| Finish option | UD |
Related products
£288,00 (ex. VAT £187,20)

Rated 5.00 out of 5

£405,00 (ex. VAT £324,00)

£279,00 (ex. VAT £223,20)