Venn Var 37 TCD filament wound tubeless clincher disc brake carbon wheels
€1152,80 – €1861,80 (ex. vat €922,24)
100% Hand built
The wheels are professionally hand built to achieve equal spoke tensions, balance and roundness to 0.2mm
Hassle Free Returns
No questions asked, 14 days from receipt return policy.
Fast Shipping
All orders are shipped in 1-3 business days.
Secure Checkout
SSL Enabled Secure Checkout
Twin head filament wound full carbon tubeless clincher wheelset. 37mm profile, custom hub choices.
Michael from Longford
bought this item recently.
The Venn VAR 37 TCD filament winding process utilises slit tape towpreg wound using two winding heads to accurately lay up the carbon fiber in an automated, computer controlled process. The use of preimpregnated carbon fiber tape allows us to use the latest resins that offer the optimal blend of toughness and impact resistance.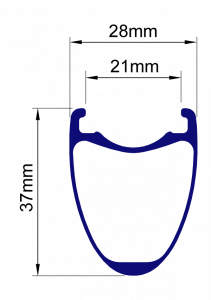 The profile of the Var 37 TCD rim was developed to offer the best aerodynamics when used with 25-28mm tires and is part of the same family as the exceptional Venn Var 507 rim series. The external width of 28mm optimizes the airflow in combination with wider tires, while the internal width of 21mm ensures that the wider tires achieve a stable, round profile. The rim width also means that the rims are laterally very stiff while the filament winding process ensures that the rims remain vertically compliant due to the 45 degree fiber layup bias. The advanced CFD developed profile of the Venn var 37 rims ensures that their aerodynamic performance exceeds that of any rim in a similar category.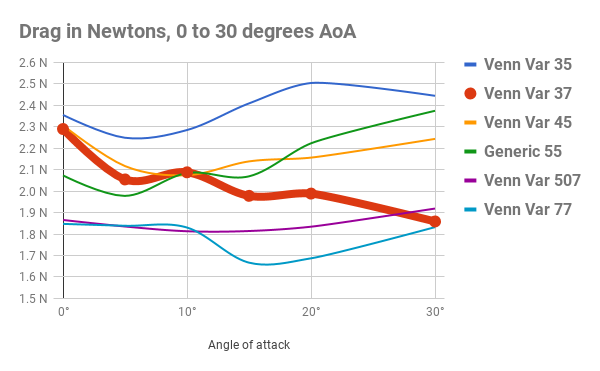 The wheels are compatible with clincher, or tubeless tires that when used with a sealant virtually eliminate the inconvenience of having a flat tire away from home, or during a race.
The wheels can be built with your choice of hubs.
| | |
| --- | --- |
| Manufacturing technology | Machine filament wound |
| Brake compatibility | Disc |
| Tire type | Tubeless/clincher |
| Size | 29", 700c |
| Width | 30mm external, 21mm internal |
| Depth | 35mm |
| Hubs | Bitex BX106 12 x 100/12 x 142, Bitex BX312 12 x 100/ 12 x 142, Carbon-Ti X 12 x 100/12 x 142, Chris King R45D 12 x 100/12 x 142, DT Swiss 240s CL 12 x 100/12 x 142, DT Swiss 350 CL 12 x 100/12 x 142, Velotechnic DS-1D 12 x 100/12 x 142 |
| Spokes | 24/24 Sapim CX-Ray |
| Nipples | Sapim alloy |
| Rider weight limit | 110kg |